Justice, Equity, Diversity, Inclusion and Equal Employment Opportunities

If you require an accommodation for any of the content on this page, please contact Christine Phillips at (559) 243-7171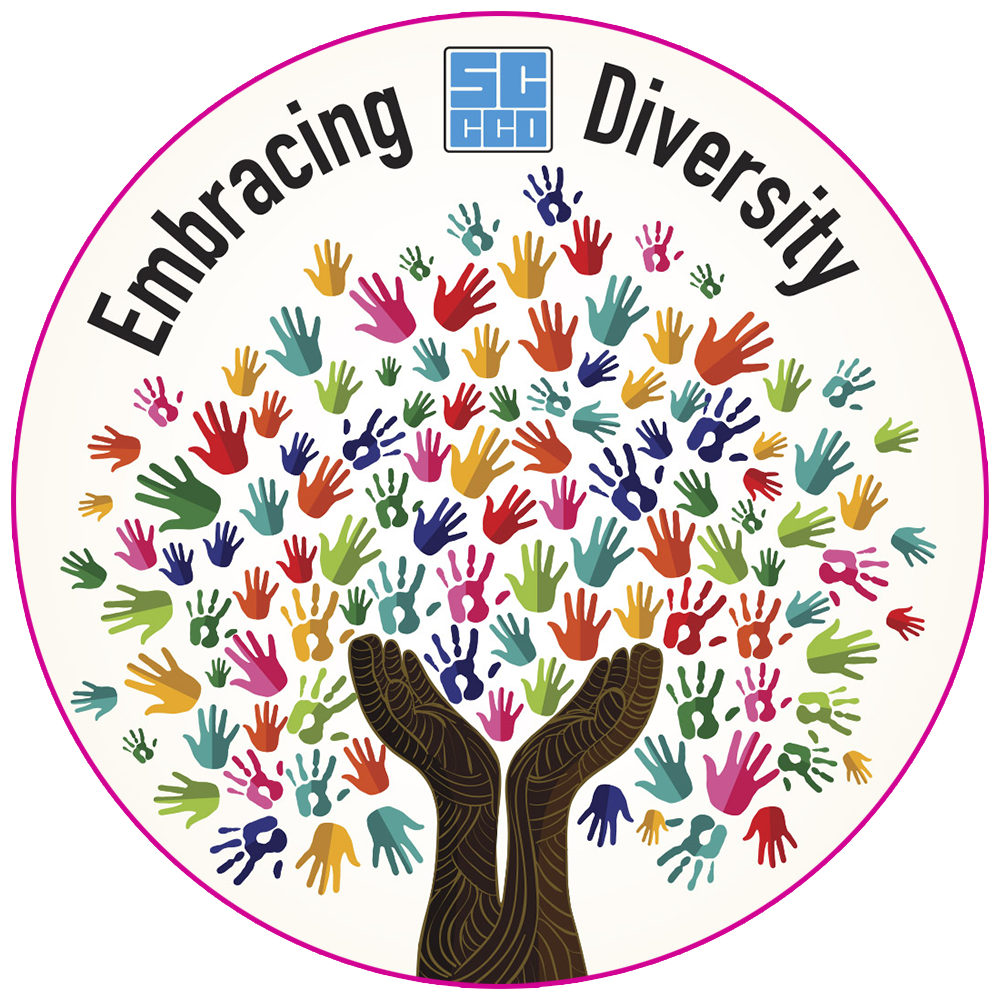 Diversity and inclusivity are at the heart of State Center Community College District's core values. The District is intentional in creating an environment that embraces and celebrates diversity in our student body, faculty, staff and administration, and has a focus on equity practices and hiring through an equity lens.
The District recognizes that a diverse workforce achieved through equal employment opportunity results in many benefits for our students, employees, and community at large. The District believes that it must take active and vigorous steps to ensure equal employment opportunity and to create an environment that will foster diversity and promote excellence.
The District's EEO Plan includes the designation of a Districtwide EEO Advisory Committee comprised of full-time faculty, part-time faculty, classified staff, administrators, college equity staff, and a student representative. This committee acts as an advisory body to the EEO Officer and the District as a whole to promote understanding and support of equal employment opportunity policies and procedures.
District EEO Officer and Chair of the EEO Advisory Committee:
Julianna D. Mosier - (559) 243-7100
District Director of EEO/Diversity and Professional Development and Co-Chair of the EEO Advisory Committee:
Christine Phillips - (559) 243-7171
The District strictly prohibits any form of harassment or discrimination and has established the following District Policies, Administrative Regulations, and Board Resolutions to affirm its commitment to not only an environment free from harassment and discrimination, but also to an environment that promotes diversity, cultural awareness, mutual respect, and equity.
A District Incident Reporting Form to submit a complaint regarding a violation of the District's EEO Plan or Discrimination/Harassment policies can be found by clicking on the button below:
General Employee Misconduct Complaint Form
SCCCD EEO Demographic Data
Suggested Resources/Links
Anti-Racism Resources
Moving Beyond Diversity to Racial Equity
To actualize racial equity, it is incumbent upon us to determine how to use our positions of privilege, influence and power to transform lives through education, particularly for our racially minoritized and marginalized students and community. We cannot talk about equity without talking about inequality. We cannot talk about inclusion without talking about oppression. We cannot say we are committed to equity and be afraid to have an open dialogue about structural racism. We cannot talk about structural racism without talking about anti-racism.
Take a more critical look at what informs your worldview by exploring these Anti-Racism Resources.