College Presidents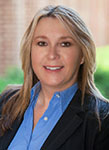 Dr. Carole Goldsmith
President, Fresno City College
Dr. Goldsmith has been recognized on state and national levels as an expert on workforce development, contextualized learning, and career technical education. She is sought out as a public speaker on a wide range of educational issues. Goldsmith has spent over 20 years in a variety of educational leadership roles, and was appointed president of Fresno City College.
Before taking the helm at Fresno City College on August 1, 2016 Goldsmith served as president of West Hills College Coalinga for nearly four years. Prior to that, she held the office of vice chancellor of educational services and workforce development at West Hills. She started her career as a K-12 teacher at a small rural school, then as an administrator at an adult school and at a private post-secondary college. Dr. Goldsmith still visits the classroom as an adjunct professor at the university level.
Goldsmith has extensive expertise in building collaboration among faculty and industry, workforce investment boards and postsecondary educational agencies in order to identify and provide opportunities for students to gain the necessary skills and knowledge for future employment in high demand fields. While at Fresno Unified, the California Department of Education awarded the vocational programs which she oversaw the coveted Program of Excellence Designation. In 2011, she was on loan to lead the Central California Community Colleges Committed to Change Consortium (C6) $19.9 million TAACCCT grant educational reform efforts.
Most recently, she is serving on the Board of Governors Task Force on Workforce, Job Creation and a Strong Economy. The California Community Colleges Board of Governors commissioned the task force with a goal to increase individual and regional economic competitiveness by providing California's workforce with relevant skills and quality credentials that match employer needs and fuel a strong economy.
Dr. Goldsmith has served on a number of other boards including United Way, California Community College Administrators of Occupational Education and San Joaquin Clean Energy Organization. Dr. Goldsmith was appointed by Gov. Arnold Schwarzenegger and later reappointed by Gov. Edmund G. Brown Jr. to serve on the Board of Directors of the California Partnership for the San Joaquin Valley.
Carole was awarded the Mariann Loniello Award from the California Community College Association of Community and Continuing Education in recognition of her work in education and economic development and she was recognized by California State University Alumni Association for her advancement of workforce education. Recently, she was named Outstanding Alumna by Fresno State Division of Graduate Studies.
Dr. Goldsmith believes that great cities include high performing education systems and understands the importance of education in providing opportunity to change lives and communities.
She earned her bachelor of arts degree in history at Fresno State, a master of science in educational administration from National University and her doctorate in educational administration from the Joint Doctorate program offered by Fresno State and U.C. Davis.
Contact Dr. Carole Goldsmith (559) 442-8200 ext 2210
Visit Fresno City College
---
Dr. Jerry Buckley
President, Reedley College
See Reedley College Message page.
Contact Dr. Jerry Buckley (559) 637-2545
Visit Reedley College
---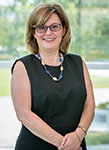 Dr. Lori Bennett
President, Clovis Community College
Dr. Lori A. Bennett was appointed to serve as the second president of Clovis Community College in June of 2016.
Previously, Dr. Bennett served as the executive vice president at Moorpark College and was responsible for all instructional and student services programs, and she served in this position since June of 2013.  Prior to that, she was the dean of student learning, department chair, PACE program facilitator, new faculty orientation facilitator, faculty professional development facilitator and business professor at Moorpark College.  In addition to teaching at Tacoma Community College and Highline Community College in Washington, she has nearly 10 years of business experience.
Dr. Bennett received her B.S. in business from the University of Southern California, an M.B.A. in marketing and finance from the University of Chicago, and her Ed.D. in Educational Leadership and Policy Studies from California State University, Northridge.
Dr. Bennett is a native of the Central Valley, having graduated from high school in Bakersfield. She and he husband, Kenn, have three children, Michelle, Kristen and Michael.
Contact Dr. Lori Bennett (559) 325-5205
Visit Clovis Community College
---
Dr. Angel Reyna
President, Madera Community College Center
See Madera Community College Center Message page.
Contact Angel Reyna (559) 675-4857
Visit Madera Community College Center