Reedley College - Center for Fine and Performing Arts
Letter from the President
Dear Patrons —
Reedley College serves a large rural area and studies clearly show the positive impact of including the arts in educational programs. Further, the cultural enrichment from the arts creates a better quality of life and stronger community for the citizens. Research indicates that providing intentional and equitable access to the arts in rural, high minority areas results in better educational attainment and better regional economic vitality.
From the college's beginning in 1926 through the mid-1970s, vocal, theatrical and instrumental music groups performed for students and the public. Unfortunately, the lack of adequate facilities led to a disinvestment in these programs. Continuing funding challenges led to even further reduction in the arts until 2012, there were only art classes and instrumental music classes with little ability to formally display art or publicly perform.
Local service-area high schools have excellent arts programs with large bands and choral groups; however, with limited opportunity at Reedley College, local students must go elsewhere to continue their passion for the arts. Reedley College has a rich history in the arts and it is critical to the college and communities that these programs come back into the classrooms.
With new energy and distinct and overwhelming support of the public, Reedley College is reinvesting in its educational programs and facilities. As a college dedicated to the sciences, agriculture, and business, the arts play a critical role in elevating the impact. Now, the College needs a top notch arts facility to bring it to life. The Center for the Fine and Performing Arts will provide students with advanced tools to prepare them for a world where the performing arts intersects with technology. This proposed facility will meet modern-day curriculum demands and serve as a visual showcase of student and community work.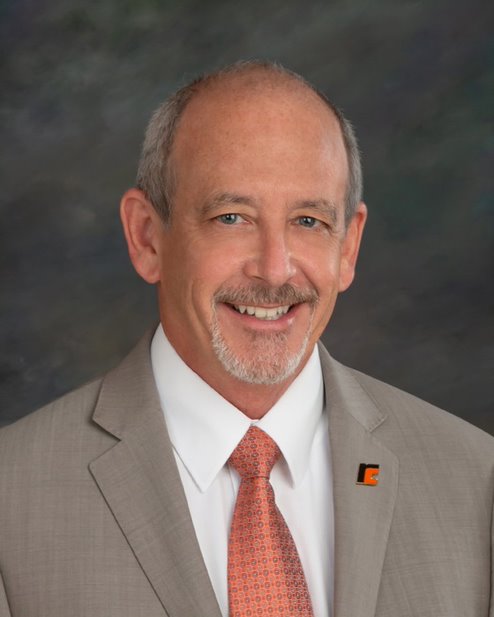 Join me in this effort and be a part of "making our vision a reality".
Sincerely,
Dr. Jerry Buckley
Reedley College President
Contact:
Rico Guerrero
State Center Community College Foundation
rico.guerrero@scccd.edu
(559) 243-7500
Join the conversation: