International Education
International Education plays a significant role in the District and is enhanced by our International Students, Study Abroad programs, International curriculum, and Faculty International Professional Development.
International Education at State Center Community College District is managed by the office of the Vice Chancellor of Educational Services and Institutional Effectiveness and the Coordinator of International Education, Dr. Margaret Hiebert. The District Wide International Education Workgroup meets on a wide array of issues related to international education and global citizenry.
September Events
SCCCD Summer 2024 Study Abroad marketed

Study Abroad Scholarship Workshops
Study Abroad fairs at all 4 campuses
October Events
Gilman Scholarship Deadline: 
Oct 5 at 11:59 p.m. PST
November Events
International Education Week 2023!
November 13-17, 2023
Study Abroad Fairs at all 4 campuses
International Students events at FCC and RC
International events on all 4 campuses
Student News
Gilman Scholarship Winner: Jolina Obligacion!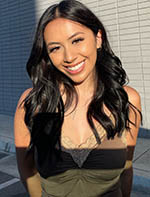 My name is Jolina Obligacion and my major is nursing. My study abroad program is in Athens, Greece. Reading Greek mythology in middle school is what first sparked my interest in Greek culture. Through this study abroad program, I'll be able to immerse myself in Greek culture and visit historical sites, which I'm super excited about. I also hope to be a travel nurse one day, so studying abroad should help prepare me to live in a place I'm unfamiliar with.
Gilman Scholarship Winner: Laurie Sanchez!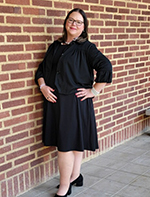 I am so proud to accept your award for my Summer 2022 Study Abroad Program to Costa Rica and Panama with the Allied Health Program at Fresno City College. I hope that this endeavor brings a better understanding of health care across the globe. I wish to make strong interpersonal connections with the people I meet and broaden my network of health care professional connections. I look forward to learning more about the Costa Rica culture and how I can help improve lives of patients in their communities. Thank you for this tremendous opportunity. What a dream come true!