Study Abroad Programs
State Center Community College District (SCCCD) offers various study abroad opportunities through the Fresno City College, Reedley College, Clovis Community College, and Madera and Oakhurst campuses. These programs are developed, coordinated, and led by faculty at the campuses, and cover various areas of study and different locations throughout the world. Approximately 600 students have participated in study abroad programs since 2001.
If you wish to speak to someone about any of the programs, please contact:
Dr. Margaret Hiebert, Coordinator of International Education (559) 243-7265
Scholarships Available

Website containing scholarship opportunities.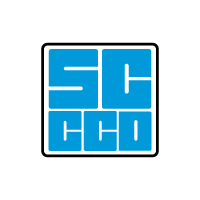 Download the Study Abroad Application PDF to apply for a program. Be sure to click on the submit button located on the last page of the form.
Pending state and federal travel guidelines as well as campus and district administrator approval, SCCCD will offer the following study abroad programs in Summer 2021:
Summer 2021
Greece
Laurie Taylor and Dr. Sarkisian will be leading a study abroad program to Greece in Summer 2021. Laurie Taylor will be teaching ANTHRO 3: Intro to Archaeology & World Pre-History and Dr. Sarkisian will be teaching COMM 1: Public Speaking. Students will be engaged in hybrid lessons (online & face-to-face instruction) while learning about the culture and the context of ANTHRO 3 and COMM 1 in Athens, Greece for three (3) weeks from 5/24 until 6/11. Site visits and day trips include: Acropolis, MET College, Mycenae, Epidaurus, Corinth, Aristotle's Lyceum, and a day trip to the island of Hydra. By the end of the trip and completion of coursework, students will have earned 3 or 6 units towards their general education and transfer degrees as well as an introduction to Greek culture.
If you or someone you know is interested, please fill out this Google interest form and we will contact you shortly with additional details.
---
Canceled - Summer 2020
Italy
The Florence Program offered through the FCC Art Department offers all district students of all majors a unique opportunity to explore art in one of the historic art capitals of Europe. Students will learn to discuss and analyze art and to develop their individual creativity in relation to course content. With Florence as the larger classroom, students will learn historical context, with a particular focus on the Renaissance era, which had its birth in the city. General topics in courses will include learning about the media of art, the visual elements of design, and art terminology. Activities include the Uffizi Museum, the Duomo Cathedral, and a weekend in Rome.
For more information, please contact caleb.henderson@fresnocitycollege.edu
---
London
This program offers students the opportunity to study criminology, political science, and English literature in London. Students may take one or all three courses, and will visit cultural sites and participate in activities relevant to all three courses. These include the Tower of London prison, Parliament, a play at the Globe Theater, Westminster Abbey, a night tour of Jack the Ripper's crime scenes, and many more.
For more information, please contact george.cartwright@scccd.edu, john.fitzer@scccd.edu, or william.turini@scccd.edu.