Study Abroad Programs
State Center Community College District (SCCCD) offers various study abroad opportunities through the Fresno City College, Reedley College, Clovis Community College and North Center campuses. These programs are developed, coordinated, and led by faculty at the campuses, and cover various areas of study and different locations throughout the world. Approximately 600 students have participated in study abroad programs since 2001.
If you wish to speak to someone about any of the programs, please contact:
Dr. Margaret Hiebert, Coordinator of International Education (559) 442-4600, ext. 8101
Scholarships Available

Website containing scholarship opportunities.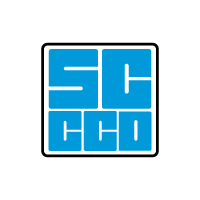 Download the Study Abroad Application PDF to apply for a program. Be sure to click on the submit button located on the last page of the form.
Upcoming Programs - Summer 2019
Brazil
Manaus, a sprawling Brazilian city of over 2 million inhabitants cut into the rainforest on the bank of the Amazon River, offers the opportunity to explore past and present connections between natural resource extraction and the boom and bust of economies as resource availability and global economic forces change over time. This study abroad program allows students to travel up and down the Rio Negro portion of the Amazon River and acquire first-hand knowledge of the remarkable biodiversity and deep connectedness of the Amazonian tropical rainforest, and how we humans are ecologically and economically tied to these systems.
For more information, please contact aaron.pankratz@fresnocitycollege.edu  or rodney.olsen@fresnocitycollege.edu
---
Costa Rica
While exploring a medicinal plant garden in the Costa Rican rain forest and spotting wildlife in the unique Caribbean canals of Tortuguero, students will discuss and experience first-hand cultural differences and identify ways culture impacts application, acceptance, and availability of healthcare practices. Students will visit local healthcare centers and have the opportunity to develop health promotion activities appropriate for the local community. This study abroad program will begin and end in the busy, urban city of San Jose, Costa Rica and include time in volcanic hot springs, damp tropical forests and a coastal turtle sanctuary.
For more information, please contact gretchen.ezaki@fresnocitycollege.edu or gretchen.nelson@fresnocitycollege.edu
---
Germany, Austria
Study in Germany and Austria. Join our course in Music 13or History 2. Explore the setting of the key moments in modern European History beginning in 1648 and the greatest composers in Music history. Some highlights in history will be Napoleon's defeat at Leipzig, Sigmund Freud's home town Vienna, and the setting of Hitler's failed Beerhall Putsch in Munich. Some highlights in music will be museums and homes of Bach, Beethoven, Haydn, Schumann, Mendelssohn, as well as the musical instrument museum in Leipzig.
Please contact Brandon Bascom at brandon.bascom@fresnocitycollege.edu and Jennifer Heyne at jennifer.heyne@scccd.edu for more information.
---
Italy
The Florence Program offered through the FCC Art Department offers students of all majors a unique opportunity to explore art in one of the historic art capitals of Europe. Students will learn to discuss and analyze art and to develop their individual creativity in relation to course content. With Florence as the larger classroom, students will learn historical context, with a particular focus on the Renaissance era, which had its birth in the city. General topics in courses will include learning about the media of art, the visual elements of design, and art terminology. The roles of the artist, the patron, the museum, and the audience in relation to works of art will be another important topic.
For more information, please contact Susana Sosa at susana.sosa@fresnocitycollege.edu