Foundation Board
A Message from Our Foundation Board President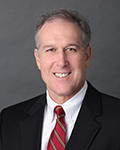 Dear Friends,
It is extremely gratifying to see the positive impact that scholarships, mini-grants and campus improvements funds have on our students and colleges. But this work is only possible because of the generosity of our community of donors who provide the resources to accomplish our mission.
As the true cost of education continues to rise, access to education becomes more limited and daily struggles continue to impact our students. There is no better way to support students, as they strive for success, than by helping to offset the cost of learning and improving the programs available to them.
Board members along with the Foundation staff, continue to be passionate about making a difference in the lives of the individual students, our campuses, the workforce and our Valley. Together the Foundation Board, along with many generous members of our community, remain dedicated to our District and to providing aid to aspiring students to help meet the many needs of campuses that are not supported by normal budgetary funds.
There are numerous ways you can support State Center Community College Foundation. Together we will re-shape tomorrow through the education of our students today!
Thank you,
Bruce Droz
President
State Center Community College Foundation