FAQ
Title IX protects everyone, including students, college and District staff and faculty, applicants for admission or employment, and others such as vendors, contractors, and consultants. Title IX protects everyone regardless of sex/gender, sexual orientation, part-time or full-time status, disability, or national origin.
Title IX prohibits sexual misconduct in the educational environment. This includes:
Sexual Discrimination
Sexual Harassment
Sexual Assault/Violence
Domestic Violence
Dating Violence
Sexual Exploitation
Stalking
Please see the "Definitions" tab by clicking Definitions for more detailed information regarding prohibited conduct under Title IX.
The privacy of all parties to a complaint of gender-based discrimination and sexual misconduct must be respected, except insofar as it interferes with the District's obligation to fully investigate allegations of sexual misconduct. Where privacy it not strictly kept, it will still be tightly controlled on a need-to-know basis. Dissemination of information and/or written materials to persons not involved in the complaint procedure is not permitted. Violations of the privacy of the complainant or the accused/responding party may lead to conduct action by the District.
In all complaints of gender-based discrimination and sexual misconduct, all parties will be informed of the outcome. In some instances, the administration also may choose to make a brief public announcement of the nature of the violation and the action taken, without using the name or identifiable information of the alleged victim. Certain District or College officials are informed of the outcome within the bounds of student privacy. The District must also statistically report the occurrence of major violent crimes, including certain sex offenses, in an annual report of campus crime statistics. This statistical report does not include personally identifiable information.
Yes, if you file a formal complaint and identify the responding party (accused). Sexual misconduct is a serious offense and the responding party has the right to know the identity of the complainant. During the live hearing, the District or College can provide reasonable accommodations for the complainant and respondent so they do not come into direct contact with one another.
Whether you are the Complainant or the Respondent, the District's primary relationship is to the student and not to the parent. District and College administrators will directly inform parents when requested to do so by a student, in a life-threatening situation, or when required to do so by law. However, in the event of major medical, disciplinary, or academic jeopardy, students are strongly encouraged to inform their parents.
During the interview, the investigator will:
Ask you questions related to the complaint
Listen
Take notes
Ask you for the names of any other individuals who may have information or knowledge of the situation and about what happened
Provide you an opportunity to present information and material related to the situation and about what happened
Request that you keep the information you share with the investigator confidential while the investigation is happening. This request is made to protect the integrity of the investigation process, and to protect parties against allegations of retaliation.
Remember, the investigator determines if, based on the information available, it is more likely than not a violation of District or College policy occurred. Another administrator, in consultation with the Title IX Coordinator, and the Hearing Officer, assigns sanctions if appropriate.
A complainant or witness who participates in a Title IX investigation will not be subjected to disciplinary sanctions for a violation of the District's student conduct policy at or near the time of the incident, unless the District determines that the violation was egregious, including but not limited to, an action that places the health or safety of any other person at risk or involves plagiarism, cheating, or academic honesty.
Not unless there is a compelling reason to believe that prior use or abuse is relevant to the present complaint. Complainants who have engaged in alcohol or other drug use at the time of the misconduct will not be subject to disciplinary action for such use.
The use of alcohol and/or drugs by either party will not diminish the responding party's responsibility. On the other hand, alcohol and/or drug use is likely to affect the Complainant's memory and, therefore, may affect the outcome of the complaint. A person bringing a complaint of sexual and gender-based misconduct must either remember the alleged incident or have sufficient circumstantial evidence, physical evidence and/or witnesses to prove his/her/zir complaint. If the complainant does not remember the circumstances of the alleged incident, it may not be possible to impose sanctions on the Respondent without further corroborating information. Use of alcohol and/or other drugs will never excuse a violation by a Respondent.
Victims of criminal sexual assault need not retain a private attorney to pursue criminal prosecution because representation will be handled by the District Attorney's office. However, you may want to retain an attorney to assist you in the live hearing process and/or filing a civil action. Any party may retain counsel at their own expense if they determine they need legal advice about criminal prosecution and/or the District investigation proceeding. Both the Respondent and the Complainant may also use an attorney as their representative or advisor during the District investigation process.
Title IX covers three specific areas regarding athletics:
Participation: Title IX requires that women and men are provided equitable opportunities to participate in sports. It does not require institutions to offer identical sports, but an equal opportunity to play.
Scholarships: Title IX requires that female and male student-athletes receive athletic scholarship dollars proportional to their participation.
Equal Treatment: Title IX requires gender equity in the provisions of equipment and supplies, scheduling of games and practice times, locker rooms, practice and competitive facilities, medical training facilities and services, housing and dining facilities and services, publicity and promotions, support services and recruitment of student-athletes.
The Equity in Athletics Disclosure Act, passed by U.S. Congress in 1994, required all colleges and universities to report each year on athletic participation numbers, scholarships, program budgets and expenditures, and coaching salaries by gender. Please see the following links for the Equity in Athletics Disclosure Act (EADA) Reports for each SCCCD College: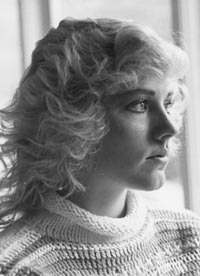 State Center Community College District Police Department publishes an annual Campus Security and Fire Safety Report in accordance with the Jeanne Clery Disclosure of Campus Security Policy and Campus Crime Statistics Act of 1998 ("Clery Act"), 20 U.S.C. § 1092(f), Title 34 U.S. Code of Federal Regulations Section 668.46, and the California Education Code Sections 67380-67385. This report includes important information about safety and security policies implemented to protect the welfare of our campus community, as well as crime statistics for all of the campuses and centers within the District.
The Annual Security and Fire Safety Report is the compliance document for Fresno City College, Career Technology Center, Clovis Community College and Herndon Campus, Reedley College, Madera Center, and Oakhurst Center and is available on the State Center Community College District Police Department (SCCCD-PD) website Clery report page.
If you would like to receive the combined Annual Security and Fire Safety Report, you can stop by the SCCCD – Police Department at 1940 North Calaveras Ave, Fresno, CA 93704 or you can request that a copy be mailed to you by calling (559) 244-5911.
The website and booklet contain information regarding campus security and personal safety including topics such as: crime prevention, fire safety, college police law enforcement authority, crime reporting policies, disciplinary procedures and other matters of importance related to security and safety on campus. They also contain information about crime statistics for the three previous calendar years concerning reported crimes that occurred on campus; in certain off-campus buildings or property owned or controlled by SCCCD; and on public property within, or immediately adjacent to and accessible from the campus.
This information is required by law and is provided by the State Center Community College District Police Department. Additional information can be located on the SCCCD Police Department website.