Clovis Community College President Search
Timeline
June 13, 2022 - Position opens for applications
August 1, 2022 - Deadline for applications
Week of September 19, 2022 - First Round Interviews Tentatively Scheduled
Week of October 10, 2022 - Finalist Forums and Interviews Tentatively Scheduled
November or December – Selected Candidate is appointed at Board of Trustees Meeting
January 2, 2023 - Tentative Position Start Date
Candidate Bios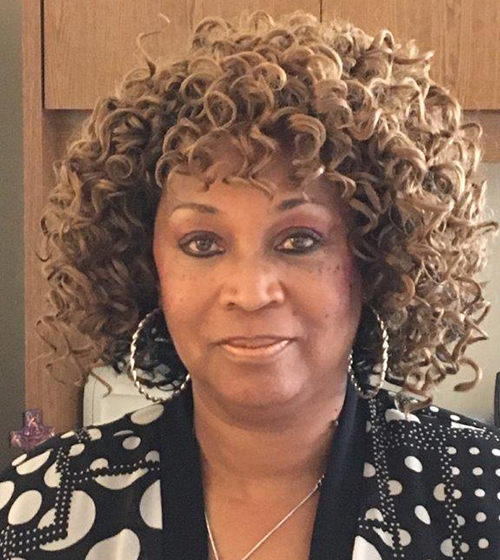 Kim Armstrong, Ph.D.
Dr. Armstrong is the Vice Chancellor for Student, Equity and Community Affairs at Arkansas State University Three Rivers. She earned her B.S., M.S., and Ph.D. from Howard University in Physiological/Neuropsychology and has Strategic Leadership and Management Specialization certifications. The Arkansas Community College Student Success Center and Achieving the Dream selected her to be one of only 50 nationally certified Student Success/ Guided Pathways Coaches and one of only 8 selected to serve as an Arkansas Holistic Student Support Coach. Dr. Armstrong serves on the Arkansas Community Colleges DEI Taskforce.  Her DEI initiatives received several state and regional recognitions. She serves on two Arkansas United Way Boards. In Illinois, she served as Co-Campaign Chair for the United Way where she led efforts to raise $8.4M. Under her leadership, both Black Hawk College and Arkansas State University Three Rivers were cited by regional accreditors for their student success, inclusion and community engagement culture.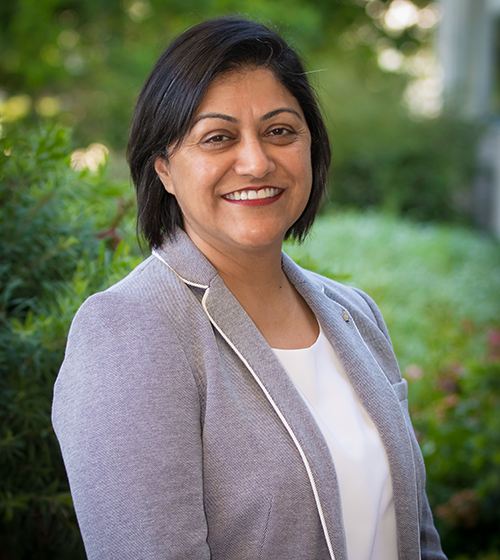 Monica Chahal, M.A.
Ms. Chahal serves as the Chief Instructional Officer at Clovis Community College, providing leadership and vision for the instructional programs; supporting diversity and equity; creating the contexts and climate necessary to pursue excellence in instruction; leading and supporting innovation; and integrating seamlessly with student services. The unprecedented challenges of working through the COVID-19 pandemic have reinforced the values that define her work and leadership skills. Ms. Chahal believes that honest conversations and collaboration lead to institutional progress and growth. She has more than thirty years of experience in the California Community College system and has served in various capacities, including classified professional, adjunct faculty, full-time faculty, and for the past nine years as an administrator. The Central Valley served as her foundational start in this country when, as a child, she immigrated here with her family; it is now her chosen home, and she looks forward to ongoing service and contributions.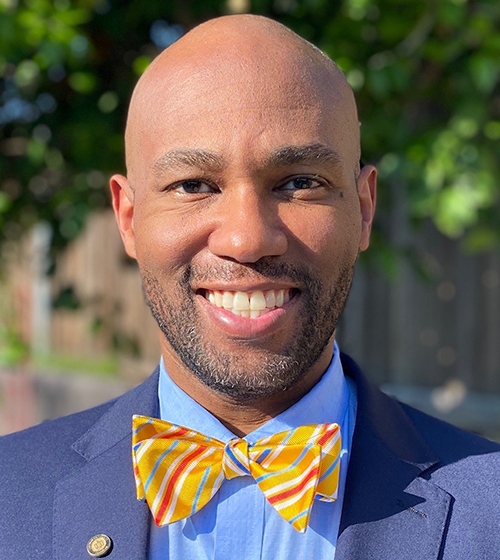 Marshall Fulbright, III, Ed.D.
Dr. Fulbright has over 25 years of education experience and is currently the Vice President of Academic Affairs at Grossmont College (El Cajon, CA). Other administrative experiences include being an instructional dean at Norco College and College of the Sequoias. Dr. Fulbright holds a Doctorate in Education, where his research focused on unconscious bias awareness training in community college hiring practices. He earned both a Master's and Bachelor's degrees in Music, with emphases in music education and performance. Dr. Fulbright was a tenured faculty member at Long Beach CC for 11 years, and student-centeredness remains at the core of his educational values. His commitment to diversity, equity, inclusion, antiracism, and accessibility has been unwavering throughout his professional career and personal life. Marshall currently resides in San Diego, where he proudly cheers for their rivals, the LA Dodgers, and enjoys watching his 9-year-old son on the baseball field.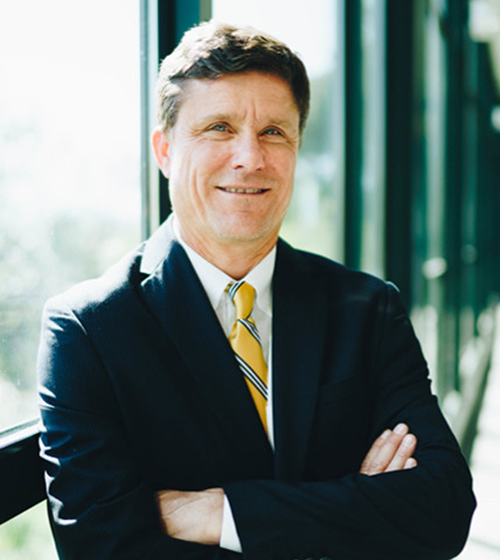 Kenneth Lawson, Ph.D.
Dr. Lawson, has over 20 years of experience at community colleges. He began as an adjunct faculty in basic education. From that experience, he gained an appreciation for the power of community colleges to make a transformative difference in students' lives. Dr. Lawson's career has focused on ensuring equitable access, achievement, and outcomes for all students, and he is deeply committed to the role higher education plays as an agent of positive social change. Since 2013, Dr. Lawson has served as the Vice President for Instruction at Skagit Valley College. In that role, he works with faculty and staff to create equitable learning environments, programs responsive to local economic and social needs, and educational pathways to serve diverse communities. Dr. Lawson has a doctorate in political science from the University of Washington, and a Master of Arts and Bachelor of Science in political science from the University of Utah.