Messages from the Chancellor
Below are past messages from the Chancellor related to COVID-19.
As COVID-19 infection rates continue to rise in the Central Valley and throughout the nation, we as a District, must collectively do our part to disrupt and slow the transmission of the novel coronavirus in order to protect our students, our employees, and the community at large.
As we reported back in August, spring 2021 classes will primarily be taught online with a few limited courses that require face-to-face interaction. Many of the on-ground, career-technical classes that have been offered onsite during the Fall semester will continue, as safety permits. The percentage or number of courses offered via face to face will be determined locally by each College President, in consultation with program staff and faculty, as well as public health officials.
SCCCD positions (campus and District Office) that can effectively be performed remotely will continue to do so through the duration of the spring 2021 semester. However, with some classes and activities returning to face-to-face, it will require some staff, faculty, and administrators currently working from home to return to work onsite, as needed. Employees who will be required to return to work will be notified by their managers. Employees continuing to work from home should limit visits to their office or work area as much as possible, and will need pre-approval from their manager to be onsite. Approvals will be provided to those performing an essential task or function. Work with your supervisor for specific coordination.
COVID-19 Safety Measures
Employees should not report to work outside of their homes if they have COVID-19 symptoms and should obtain a COVID-19 test as soon as possible.
All employees who work outside of their homes should immediately report to their supervisor if they have tested positive for COVID-19, have COVID-19 symptoms, possibly been exposed to COVID-19, and suspect possible COVID-19 hazards in the workplace.
Employees with COVID-19 exposure* will be excluded from the workplace for 14 days after the last known exposure.
All employees who have been exposed to COVID-19 in the workplace are entitled to testing at no cost to the employee during work hours.
Employees who have COVID-19 will be excluded from the workplace until they have satisfied return to work criteria.
Employees who have been excluded from the workplace should contact Human Resources regarding potential leave benefits and rights.
Employees with medical or other conditions placing them at an increased risk for severe COVID-19 illness should contact Human Resources to explore potential accommodation options.
All employees working outside of their home should remain at least six feet apart from all other persons. If it is not possible to maintain six feet distancing, employees should remain as far apart as possible.
The District will provide face coverings to employees. Face coverings must be worn when indoors, when outdoors and less than six feet from another person, and as otherwise required by public health orders. Face shields are not a replacement for face coverings, but they may be worn for additional protection. Exceptions to the face covering requirement include:

When an employee is alone in a room
While eating and drinking in the workplace as long as employees are six feet apart and outside air supply to the indoor area has been maximized to the extent possible
Employees wearing authorized respiratory protection
Employees who cannot wear face coverings because of a medical or mental health condition or disability. However, unless prohibited for medical reasons, employees should wear alternative coverings such as a face shield with a drape around the bottom.
While performing tasks that are not feasible to perform with a face covering if at least six feet apart from all other person

All non-employees on District property must comply with the face covering requirements.
* COVID-19 exposure means being within six feet of a person who has COVID-19 for a cumulative total of 15 minutes or greater in any 24-hour period while the person is infectious.
Please continue to exercise universal precautions:
Wash your hands frequently with soap and water for at least 20 seconds, and frequently use hand sanitizer when a sink is not available. Hand sanitizer does not work when hands are soiled.
Avoid touching your eyes, nose, and mouth.
Frequently disinfect high-touch surfaces such as door knobs, counters, and handles.
Cover your coughs and sneezes with a tissue or in your sleeve.
Do not go out in public or to work if you are sick with a respiratory illness.
The District remains in constant contact with local public health officials for guidance and changes, so please check the District or College COVID websites for updates or contact your manager if you have any questions.
Thank you for your continued dedication to serving our students and our community during these challenging times. As part of State Center Community College District, we all play an important role in supporting the educational and economic growth of our community.
For additional information please read the District Safe Campus Reopening Workgroup document.
* SCCCD has adopted the CCCCO Report on Safe Campus Reopening with modifications as indicated in the link to the document.
Emergency Order Protective Facial Covering Guidance
As the Chancellor of State Center Community College District (SCCCD), overseeing Clovis Community College, Fresno City College, Reedley College, Madera Community College Center, Oakhurst Community College Center, and the Career and Technology Center, and by the powers vested in me by SCCCD Board Resolution No. 2020.06, dated 3-13-2020, I hereby issue the following orders, to be effective immediately and shall remain in effect until rescinded or until the termination of all national, state, or local emergency declarations related to COVID-19:
This Emergency Order is made to provide consistency with our continued effort to protect our employees, students, and the public from COVID-19, and in accordance with City of Fresno Emergency Order 2020-17, Section 10, which mandates employers and government agencies to require protective facial coverings for employees and visitors/customers.
The safety and health of all SCCCD students and employees is our top priority as we strive to ensure the continuous delivery of services to our students and community.
SCCCD Employees.

All SCCCD employees are required to wear protective facial coverings under the following circumstances:



When in SCCCD owned or operated buildings and facilities, including:

Common areas, including but not limited to classrooms, entries, lobbies, conference rooms, kitchenettes/breakrooms, restrooms, hallways, stairwells, elevators, public counters, and
In cubicle or offices where others are present and physical distancing cannot be maintained by barriers or six foot spacing.

When in SCCCD owned or operated vehicles, when two or more individuals are present.
When in any outdoor space and a six-foot distance between other individuals may not be
When in any non-SCCCD owned indoor space, during official SCCCD business.

Student, Visitors, and Employees to SCCCD Facilities.

Students, visitors, and employees to SCCCD facilities, including classrooms, must wear protective facial coverings in order to enter the facility. Individuals without facial coverings will be denied entry to the facility. SCCCD/college/campus employees may make protective facial coverings available to students, visitors, and without one, if/when available at designated locations, such as a bookstore or public counter. Students, visitors, and employees participating in outdoor shared recreation activities are required to follow the posted guidance regarding the use of protective facial coverings.


Exemptions.
 

For the purposes of this Order, individuals with a medical condition that would be exacerbated by the wearing of a protective facial covering are categorically exempt.
For purposes of this Order, public safety personnel are exempt from the protective facial covering requirement when it would hinder their ability to safely and effectively perform the functions of their assigned duties.
For purposes of this Order, when impractical or unsafe to wear a facial covering, an exemption will be made on a case-by-case basis.

This Order shall be subject to amendment or repeal at any time and shall not be deemed to confer any contractual obligations, property rights, or assume any SCCCD liability.
If any provision of this Order or its application to any person or circumstance is held to be invalid, then the remainder of the Order, including the application of such part or provision to other persons or circumstances, shall not be affected and shall continue in full force and effect. To this end, the provisions of this Order are severable.
Any employee or student who violates this Order may be subject to disciplinary action.
It is so ordered.
Dr. Paul Parnell
Chancellor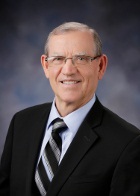 State Center Community College District is committed to assisting in the slowing of the spread of COVID-19. Thank you for all of you who are continuing to work from home. As you know, there are a few individuals who are allowed to come into the office, i.e. our Police Department, payroll, technology, maintenance, etc.
On Thursday, March 26, 2020, the County of Fresno Department of Public Health placed an Order in place that states:
All Employers shall:
On a daily basis, while conducting business, screen all employees for febrile respiratory illness.
Febrile respiratory Illness is defined as "A new or worsening episode of either cough or shortness of breath, presenting with fever (temperature of 100.4 degrees Fahrenheit or higher) or chills in the previous 24 hours."
Violation of or failure to comply with this Order is punishable by fine, imprisonment or both under various criminal statutes.
Given this new order, SCCCD is requiring anyone who will be working for the District outside of their residence to comply with this order by
Taking their temperature to make sure that it is not 100.4 degrees or higher
Not have a cough or shortness of breath
Not have had chills in the previous 24 hours
If an employee has a cough or shortness of breath with a fever of 100.4 degrees or higher or chills, they are prohibited from working at any location other than their residence for 7 days from the onset of symptoms. Upon arrival at a work site other than an employee's residence, the employee must report to his or her supervisor that they have self-screened that day and are symptom free, and that they have not had any of the symptoms during the prior 7 days. If an employee has not self-screened, the employee must return home or obtain a screening from their supervisor. If an employee has had symptoms (cough or shortness of breath with a fever or chills), the employee may report to a work site other than their residence after 7 days following the onset of symptoms, subject to clearance from their Vice President.
Co-workers of that individual who have had close contact of more than 15 minutes at a distance closer than six feet, must self-isolate for 14 days.
Thank you for your patience during this crisis. It is important for us to adhere to the intent of the Fresno County Department of Public Health which is to self-monitor, self-report, and stay home if you have any of the above symptoms. Also, please continue to adhere to the CDC recommendations of washing your hands with soap and water and social distancing.
Paul Parnell
Chancellor
State Center Community College District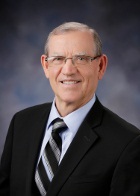 Again, I want to thank all our faculty, staff and managers who are doing so much to support our students during these challenging times. Information is coming to us quickly and changes are being made to state and federal regulations on a nearly daily basis.
As most of our employees are working remotely, and to ensure that everyone is getting the information that we share, I thought this would be a good time to remind everyone that our official form of communication throughout the Colleges and the District is our College/District email system. Please ensure you are checking your email regularly.
All faculty and students should be using Canvas, which is our standard learning management system for all online courses, with the exception of our dual enrollment courses.
We will continue to share information as this situation evolves.
Paul Parnell
Chancellor
State Center Community College District