Services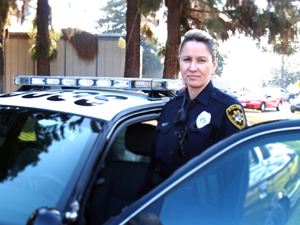 Lost and Found
The SCCCD Police Department is designated as the official campus location for the receiving and storage of lost and found property. To inquire about any items that you may have lost on campus, please contact the department in person, or by calling (559) 244-5911.
Building Access
Access to campus buildings is restricted during non-business hours. It is the responsibility of each staff and faculty member on campus to ensure that all doors allowing access to their offices, rooms and other areas are secured at the conclusion of their work day. To help accomplish this, the SCCCD Police Department will provide assistance as requested or necessary. Staff and faculty should contact their respective Division Dean if access is needed to a specific area.
Vehicle Lockout
In the event that you accidentally lock your keys in your vehicle, the SCCCD Police Department is available to contact your emergency road service provider. If you do not have emergency road service, or other help available to you, upon signing a waiver of liability the SCCCD Police Department personnel will attempt to gain entry to your vehicle, provided you are the registered owner of the vehicle and the vehicle does not have power door locks or side air bags. For assistance call (559) 244-5911 or use one of the emergency call boxes.
Battery Failure
If your vehicle will not start due to battery failure, the SCCCD Police Department is available to contact your road service provider. If you do not have emergency road service, the SCCCD Police Department, may respond to your location and upon signing a waiver of liability, provide vehicle jump start services using a portable "booster pack."