Accessibility Training
Making our content more accessible is not only a requirement under Section 508, but it is better for all our students and staff. It is the responsibility of each member of the organization to help make our information more accessible for everyone. Let's make the State Center Community College District an example of good practice.
Accessibility training will be provided to all District staff and you should attend if you:
Create documents that will be shared or distributed electronically
Need access to make changes to any district website
Want to learn a few tricks and tips that make document modification easier
Create documents that need to be posted on the web or shared with students
---
March 27, 2018
There will be two training sessions offered at the Herndon campus. A morning session will be in a lecture format explaining the importance of accessibility to students and staff and what our responsibilities are under Section 508. An afternoon session will be available offering hands on training on how to create documents that are accessible.
Register for the training session you wish to attend:
Please Note: the morning lecture training has been moved from HC-308 to HC-104.
Morning lecture: 9:00 a.m. to 11:30 a.m. in room HC-104. Register for morning lecture.
Afternoon hands on training: 1:30 p.m. to 4:30 p.m. in room HC-104. Register for afternoon hands on training.
Information about the trainer:

Gaeir Dietrich is the director of the High Tech Center Training Unit (HTCTU) of the California community colleges and an alternate media trainer who speaks widely on the issues of creating and providing alternate formats. We are grateful for the opportunity to have her visit SCCCD, and share her knowledge and expertise.
For more information:
Email: webmaster@scccd.edu
---
April 26 & 27, 2018
Join Jayme Johnson, the Director of Accessibility for the Online Education Initiative and Accessibility Specialist from the High Tech Center Training Unit, for a two-hour workshop about creating accessible information with MS Word, PowerPoint, Adobe Acrobat, and Canvas. Bring your own materials and accessibility questions and get direct assistance with your accessibility challenges or come and get an overview of the essential processes and considerations for ensuring digital access.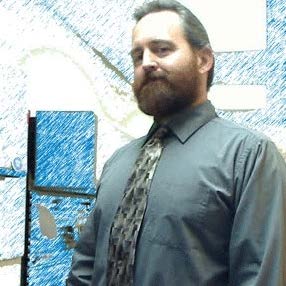 Jayme Johnson is the Director of Accessibility and User Experience for the California Community Colleges Online Education Initiative. Jayme began working in DSPS in 2001 and has been working to address access issues across the entire CCC system since joining the High Tech Center Training Unit in 2006. With a focus on identifying solutions and processes to support faculty and staff, Jayme helps people leverage technology to provide equal access to education for all students.
All training sessions are identical, and will take place at Fresno City College on
Thursday, April 26 and Friday, April 27, 2018 in room LI-207.
Please register for the session that best fits your schedule.
For more information:
Call: (559) 489-2248, ext. 2248 | Email: TitleV@fresnocitycollege.edu
---
Future Training Dates
Additional accessibility training sessions will be available in the near future. The following dates have been reserved for training at the Herndon campus:
April 11, 2018 (Rescheduled)
June 5, 2018 (Rescheduled)
August 17, 2018