Clovis Community College President Search Virtual Forum
Join us during a virtual forum for an opportunity to provide input in our search for the next Clovis Community College President.
Feedback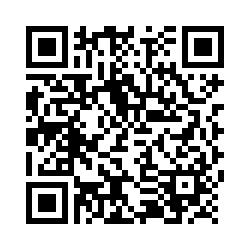 You have the opportunity to provide input into the professional and personal characteristics the new President should possess and to identify the most important priorities the new leader will need to address. Scan the QR code with your smartphone or use the link provided below to access the Online President Search Feedback Form:
Online President Search Feedback Form
Please submit your feedback by 5 p.m. (PST) on May 30, 2022.
When: May 17, 2022
Time: 11:30 a.m. to 12:30 p.m.
Use the button below to access the event on the District calendar which contains a toolbar allowing you to add this event to your own calendar in addition to other social media links:
---
Use the button below to directly join the meeting on the scheduled date and time: